Helping the UK's Leading Network Provider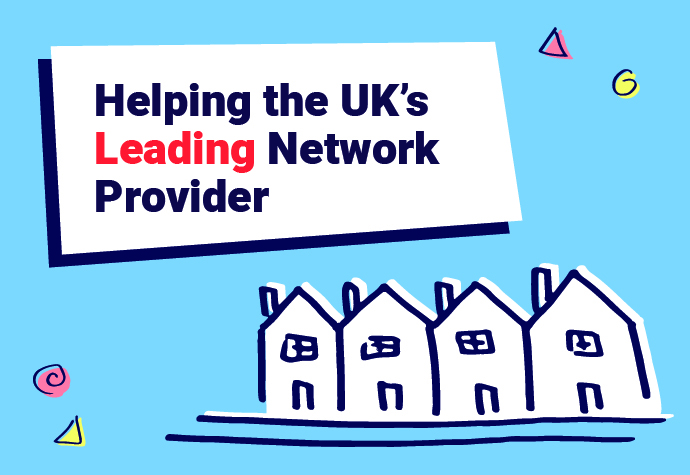 Many of our shopping habits has changed dramatically over the last 12 months and we're helping brands to understand the impact this has on the service they provide. This month, we received some interesting feedback in a survey we did in partnership with one of the UK's leading network providers.
Over 2,000 Bods took part in the survey. A huge thanks to everyone who got involved - we really appreciate your time! Here's what you told us: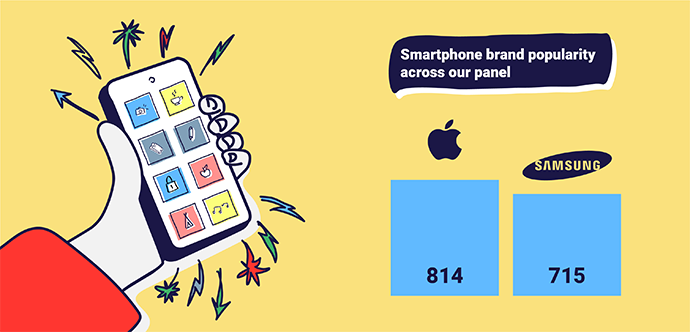 Apple came out on top, with 814 of you telling us you use an iPhone, closely followed by Samsung, which was the handset brand of choice for 715 of you.
Our client was happy to hear that almost 75% of you are planning on buying a new handset in the next 6 months, and 60% were planning on getting a new mobile tariff, SIM only contract or Pay as You Go SIM card.
When asked how you'd research a new phone or tariff, 1216 of you would visit a mobile network provider's website. 1008 Bods said they'd look on price comparison websites. Only 572 said they'd go into a mobile network store.
27% of you said this was because you don't feel comfortable returning to phone stores at the moment and the exact same number said that they just prefer to shop and get services online or over the phone.
We asked you how you'd usually buy a new phone before the pandemic, and 50% of you said you'd do that online, however that number has risen to 63% if you were to make a purchase today.
Finally, when deciding on how you'd pay for a new phone, 57% of you said you'd buy it on a Pay Monthly contract and 39% said you'd buy the handset outright on it's own. When asked why this was, we had some varied answers.
So why do Bods prefer Pay Monthly contracts? Here's what you said:
Because then I only have one monthly out going, and it'll include the phone, texts, calls, storage and data. Often a free subscription to a service too! It's just very convenient.
Due to planning on getting a mortgage in the next few months, I think it will be easier for myself to pay monthly rather than buy outright as I may not have the finances to buy a new phone outright, but my current phone will probably not last much longer.
Why do some Bods feel that buying the handset outright was a better move?
I've purchased a refurbished mobile phone before and not only did I save money, but it's worked perfectly; no hitches or glitches. Buying it outright means I have optimum buying power when it comes to mobile network operators.
I don't want it to be tied to a contract so that in future I can hand it down to my kids when I next upgrade. It also gives me better options to bring the price down.
Regardless of how you like to buy your mobile phone tariffs and handsets, be it outright or with a monthly plan, and whether you like to do your shopping in-store or online, we'd like to say a huge thanks to our Bods for sharing your personal preferences and helping our clients to understand the market that little bit better!
Back to news